Never Alone: Foxtales (2015)
An expansion to our award winning indie hit Never Alone (Kisima Ingitchuna).
Release: Spring, 2015
Role: Studio Director, Creative Director, Documentary Director
Platforms: PC, Mac, Linux, PS4, XB1
Travel across open seas, swim through the ruins of a sunken village and paddle up the Noatak River on a mission to rescue a new friend. You'll need all your wits and the skills of both companions to survive the dangers of the swirling currents, fierce creatures and hidden underwater hazards of the Alaska coast. Only by working together can Nuna and Fox save their friend and defeat an unexpected foe.
Production Notes:
Foxtales was an amazing DLC to work on. A highlight of the project was a cultural expedition I led to Kotzebue, Alaska where we interviewed members of the Goodwin family. Their father, Willie Goodwin, Sr., used to tell the story of "The Coastal Brothers", which our team chose to adapt and present in videogame form.
After three days of shooting interviews, Elmer Goodwin's son Aya took us out onto the ice with his family to experience true ice fishing Kotz style.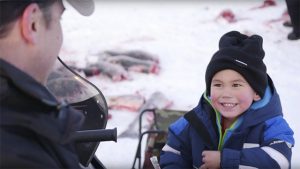 Xyler Goodwin, great-grandson of Willie Goodwin, Sr., helped Sean and the Foxtales crew properly fish on the ice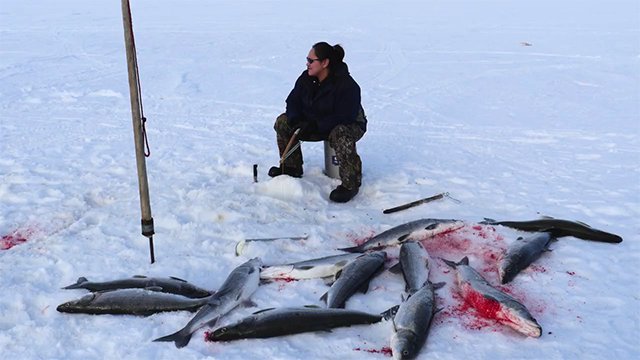 We pulled up close to 100 sheefish that day. When we got back to Kotz the news of our haul had already circulated amongst the community. Throughout the night, friends and neighbors stopped to take a share.
Links: