Defender of the Crown (2003)
Heroes Live Forever.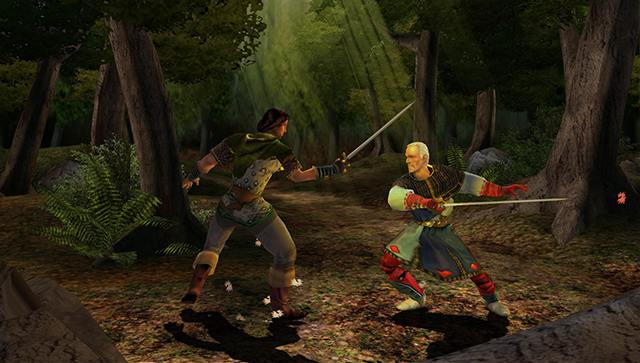 Release: February, 2003
Role: Development Director
Platforms: PS2, XBOX, Windows, Mobile phones
Robin Hood: Defender of the Crown is a fusion of action, role-playing, and strategy genres that seamlessly blend cinematic presentations with unique medieval action-sequences. You must rely on your skill at sword fighting, castle sieges, jousting, daring archery ambushes, and massive army battles to restore England to its glory and remove the tyranny that plagues the land.
Production Notes:
After discovering that the Intellectual Property rights to a classic Amiga developer called Cinemaware were locked up in a bankrupt estate, a colleague and I successfully negotiated the acquisition of the rights to the entire Cinemaware catalogue. We then raised angel funding and spun up a development team to commence development on modern versions of the classic properties starting with the flagship Cinemaware game Defender of the Crown.
As Co-Founder and Development Director, I was responsible for building and managing a privately funded internal studio and five external international support teams to develop Robin Hood: Defender of the Crown, three games for the Game Boy Advanced and four casual PC games (all remakes of the classic Cinemaware titles).